Have a look at these rustic wood beam chandelier ideas. Great in a vintage interior or even a kitchen, perfect for a rustic vintage lamp as modern farmhouse lighting!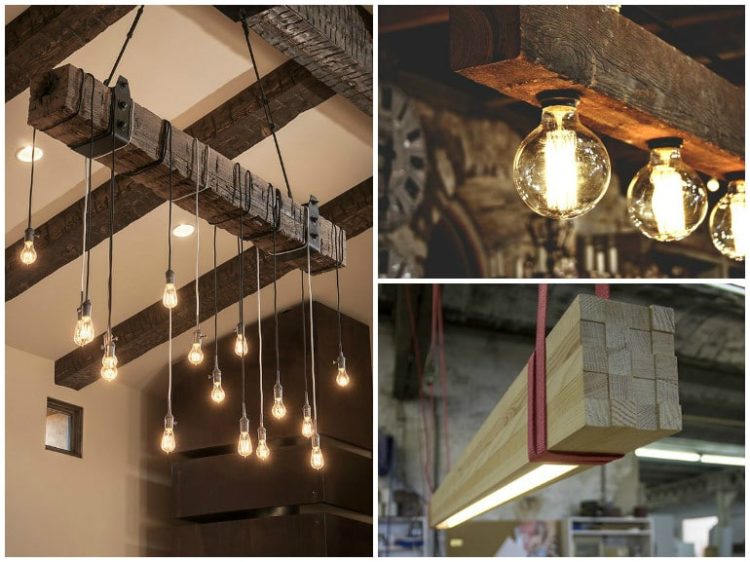 1. Rustic wood beam chandelier with old bulbs, perfect lighting for beams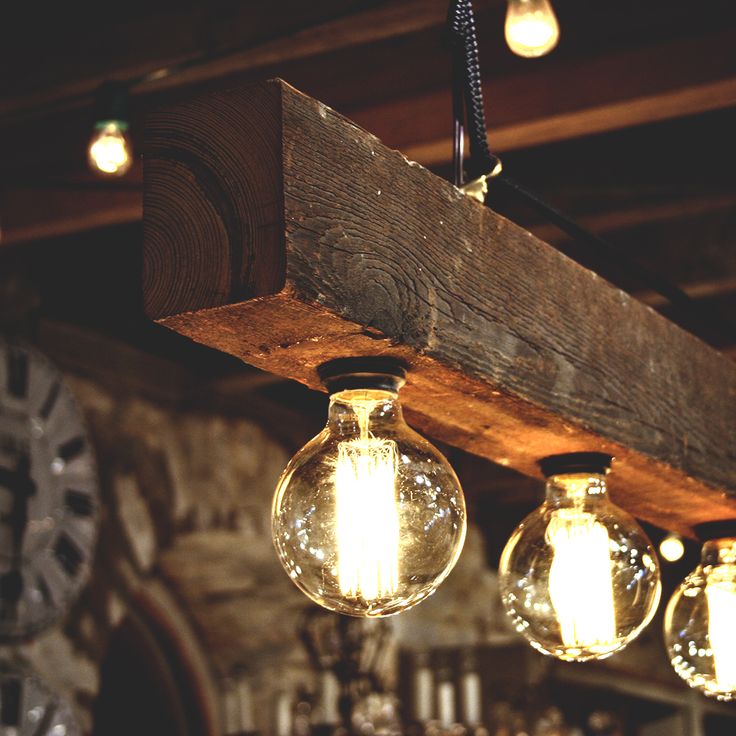 2. Cabled Wood Beam chandelier with bulbs
A wooden beam rustic industrial chandelier suspended from the ceiling around which is wound cables and light bulbs make a very original rustic ceiling. It is also a very good way to integrate the "exposed bulbs" trend. You should try this with colored cables or even replace the lights bulbs with Whiskey Bottles!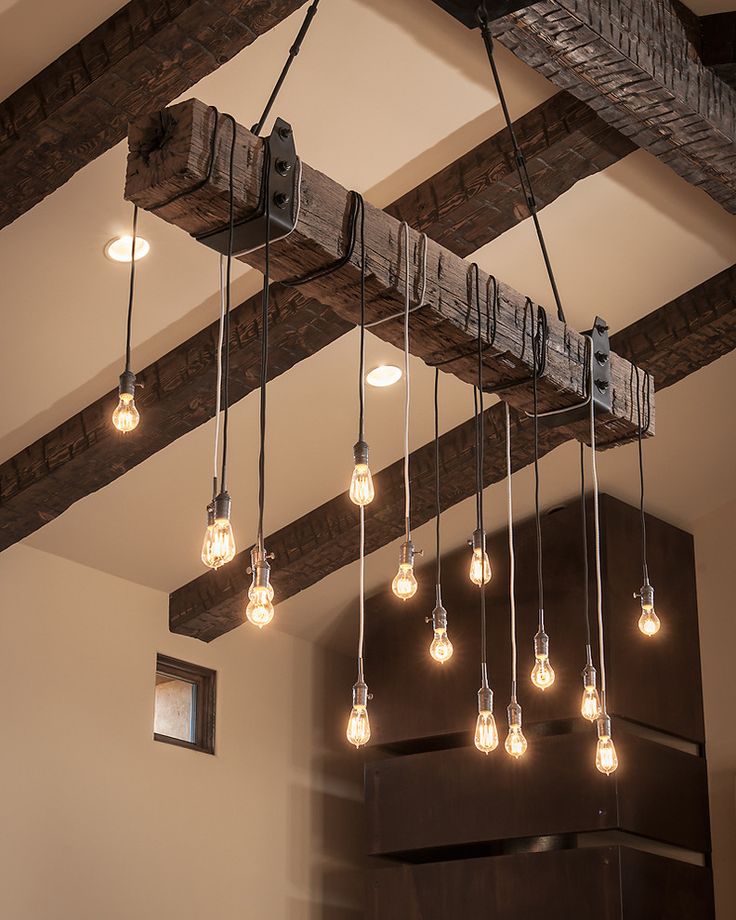 Last update on 2017-01-20 / Affiliate links / Images from Amazon Product Advertising API
3. Massive Rustic Wood Beam Chandelier with rusted Chain
This reclaimed wood beam rustic vintage lamp has a beautiful weathered grey patina and comes with two lengths of rusted chain for hanging. The LED lamps provide an abundant amount of light. This light fixture would be a great addition over your counter, dinning table, pool table, bar or work area.
4. Wooden Spot Eyes pendant lighting chandelier
This leads spotlights is made in workshop starting from old wood on which they are received spotlights. Easy to do, this lighting system creates an original light striking quite like this wood beam pendant lighting chandelier.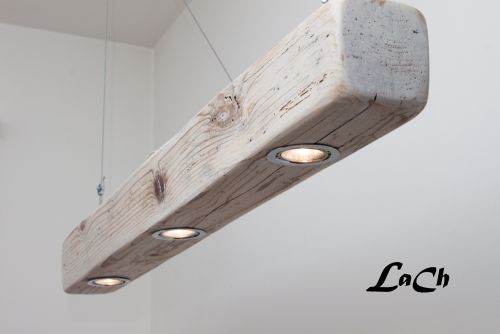 5. Wood Strips Beam pendant lighting
ROUGH Lamp wood light fixture came up from a package of wood strips forgotten in a corner... perfect to light up your work desk !
The packaging tape that surrounded the strips became the straps which would make possible to hang them from the ceiling, having control of its height.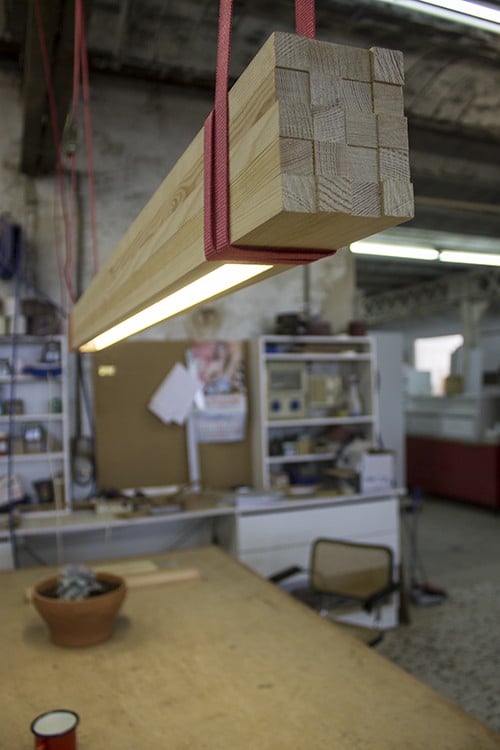 And if you wanna make your own wooden beam pendant lighting, maybe you will need this ;)
Sale
Last update on 2017-01-20 / Affiliate links / Images from Amazon Product Advertising API