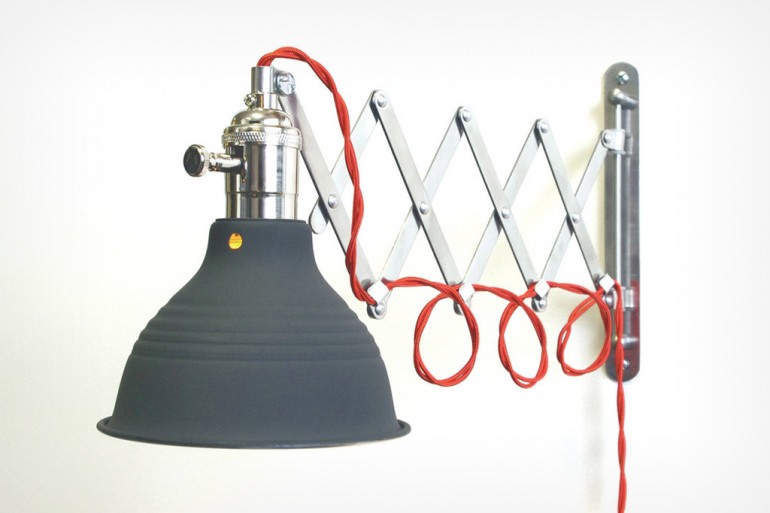 Scissor Industrial Wall Sconce with fully dim-able light socket.
This scissor extension wall lamp is made from new materials and is in perfect working order.  Lamp takes a standard sized light bulb (not included).
- Dim-able nickel light socket (New & UL Certified)
- Steel scissor arm
- 8 feet of red cloth-covered lamp chord (New & UL Certified)
- Vintage style wall plug, North American Standard (New & UL Certified)
The lamp has three ways to adjust the light. You can angle up and down the shade, the scissor arm swings left and right and also smoothly retracts and extends away from the wall.
Lamp measures approximately 12 inches retracted to 27 inches extended with a height of about 10 inches. The shade base measures approximately 6 inches across. Here