The kitchen is often the center of recycling so why not take the opportunity to build a nice lamp made with recycled kitchen tools, cans, bottles...
1. Modern farm house lighting made with an old kitchen mill rustic vintage lamp
2. Kitchen Desk Lamp made with a rustic colander and old toasters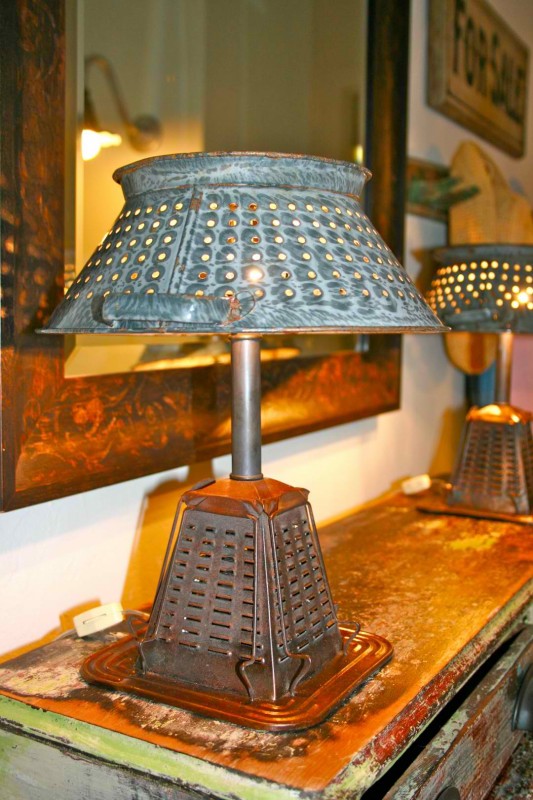 3. Industrial Desk lamp made with a hand mixer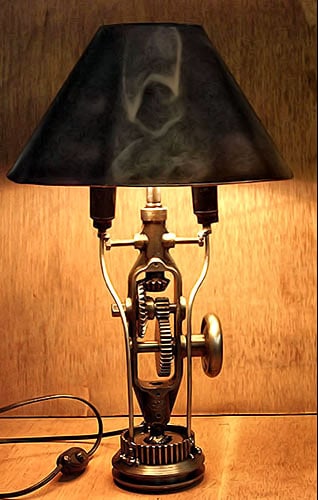 5. Modern Farmhouse Lighting made with a metallic colander
6. Modern farmhouse lighting made with recycled whiskey bottles (can be made with any two bottles of your choice, whether they be wine bottles or liquor bottles…) and a pulley pendant light.
7. Wood Floor lamp made with a farmhouse crate filled with clear glass containers
8. Six mismatched seltzer bottles are propped up and illuminated from within in this wood floor lamp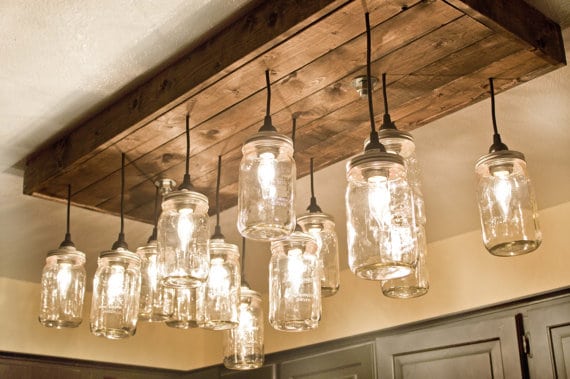 11. HEINZ Beanz cans, like some waste objects, can be turned into charming yet functional pendant lights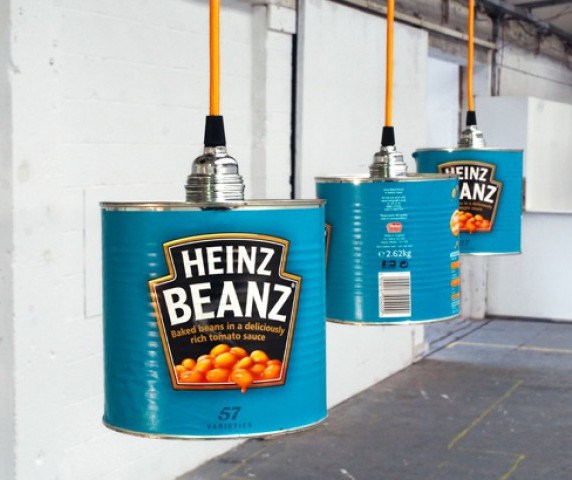 12. Ceiling lights made with classic beer bottles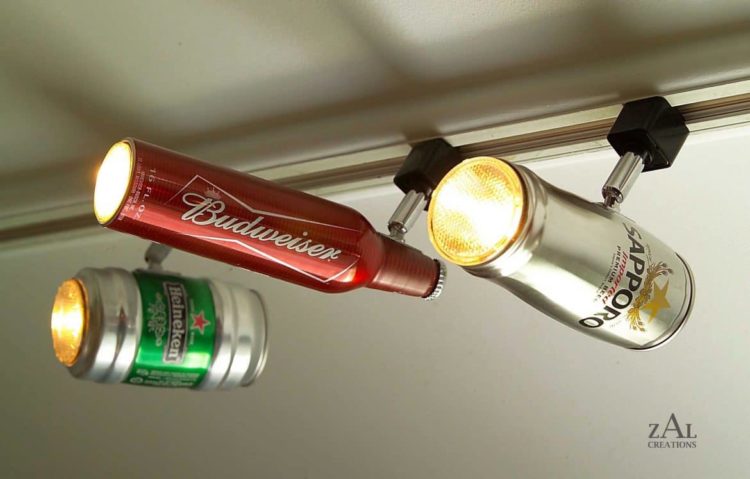 13. If you have unused plastic glasses, think about making a lamp!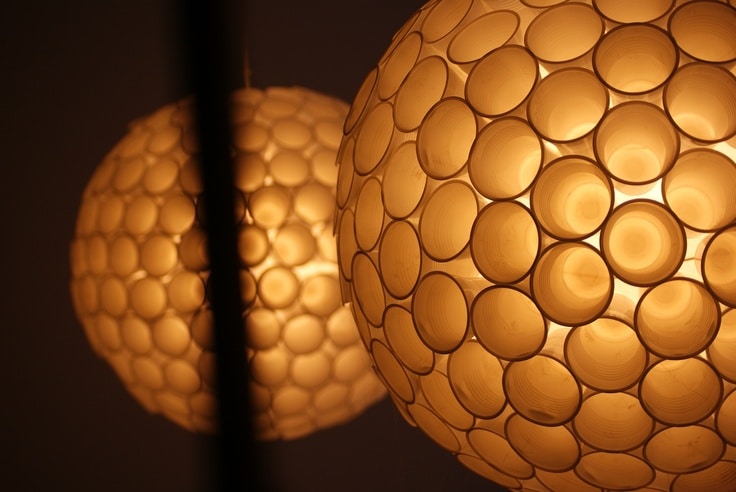 14. Pendant lamp made with fruits basket Lampshade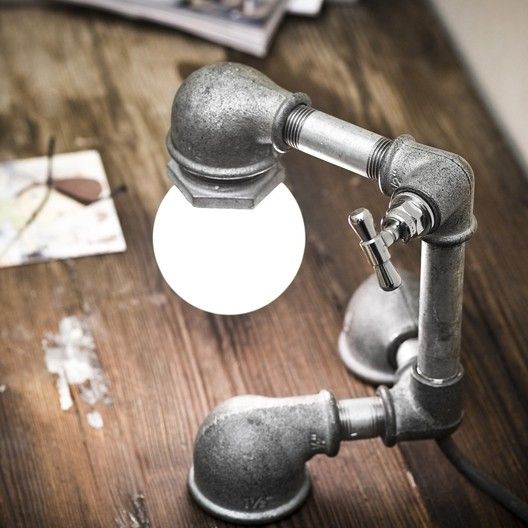 Do not forget to read our full DIY guide on Custom Lamp Shades